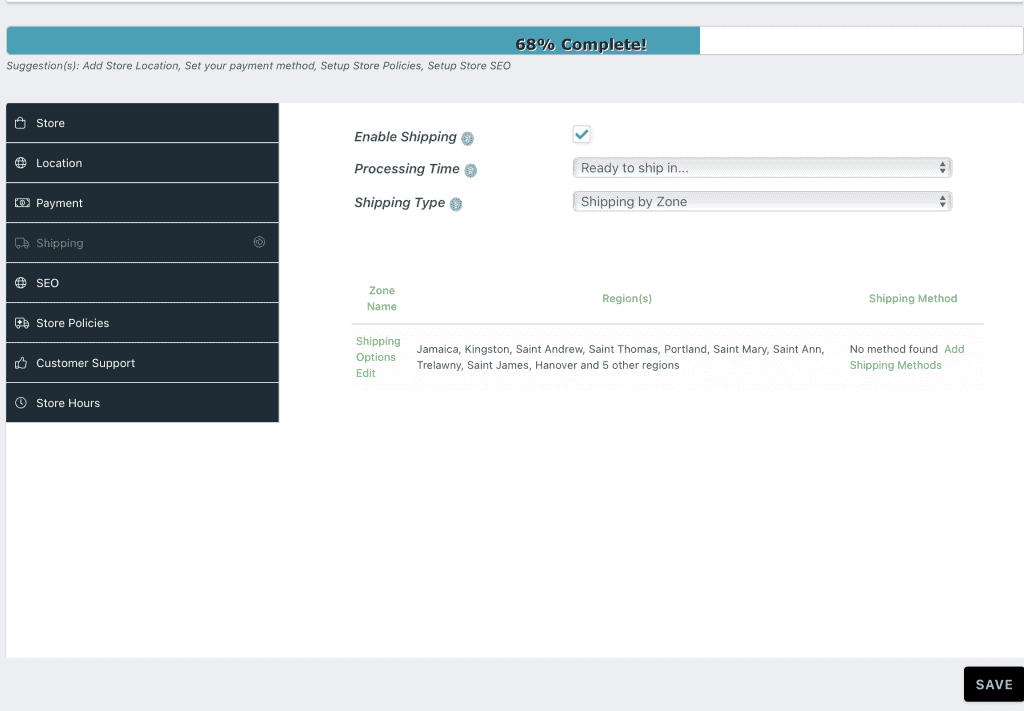 Click on Settings, then Shipping
Click Enable Shipping
Under Processing Time : You can leave this as default or change it if you have products that take time to customise or make.

Under Shipping Type select " Shipping by Zone"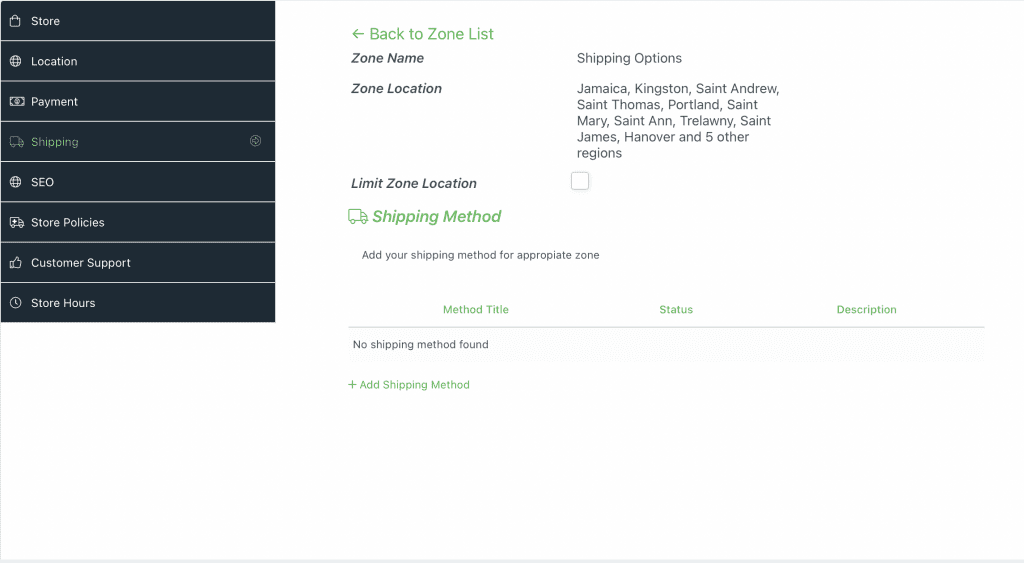 Click on Shipping Options then click "Add Shipping Method "

Click "Select a Method" then you can select "Flat Rate"
Click Add Shipping Method
Then Click "Edit" under Flat Rate to Change the Name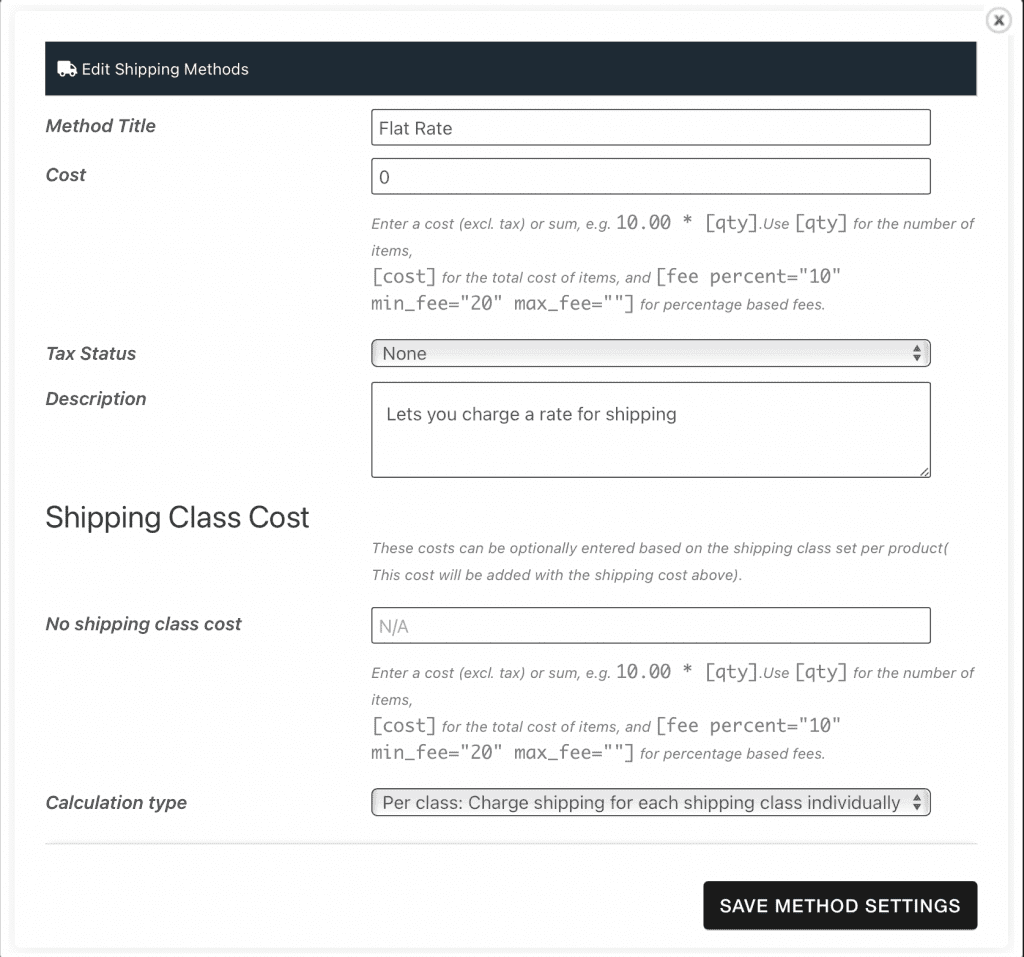 Edit the Method Title, Cost and Description to match your Desired Shipping Method
For Example: To offer Knutsford Express we change the Method Title , Cost and Description as seen here.
Then we click "Save Method Settings" and we see the Flat Rate is now Knutsford Express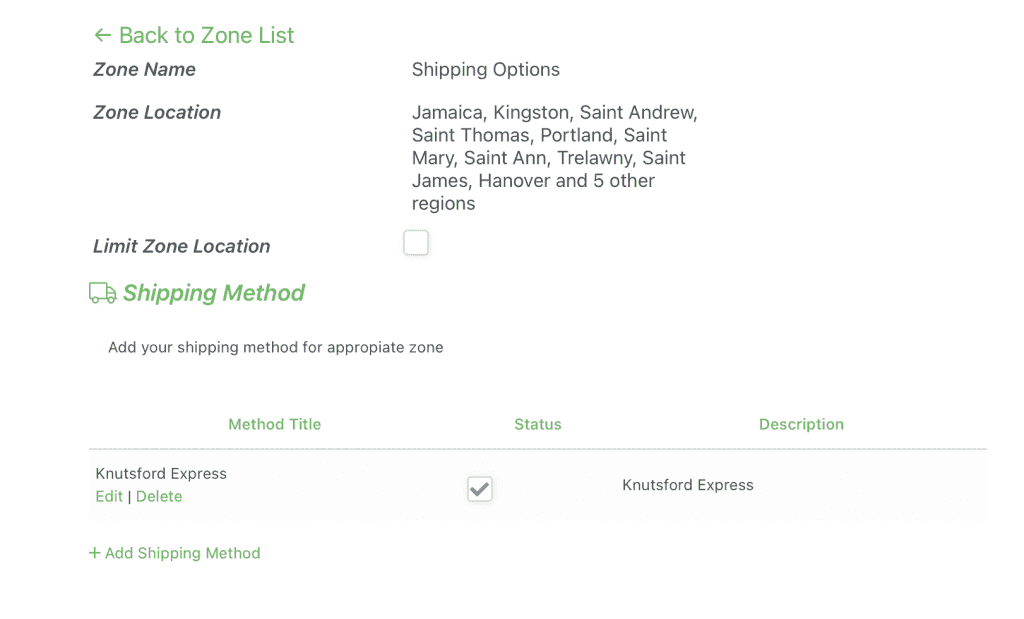 Click on Settings, then Store Hours
If you want to enable Opening and Closing times for your store you can add them here. Start by Clicking "Enable Store Hours"
You can Disable Purchase During Off Time– This means that customers will not be able to add your items to their cart if the store is closed.
If you are closed on particular days you can add these days under "Set Week OFF" so that customers will not be able to make purchases on those days.